Gareth's background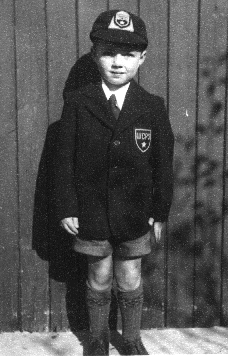 I live in Dartford, Kent (near London) in England. I became a Christian during my first year as a student at a teachers' training college near Norwich in 1968. I then taught for 22 years in the primary school where I had been a pupil in the same road where I had lived since I was three years old. In July 1997, I married Malou (née Domingo) from the Philippines. We had met while serving on Operation Mobilisation's former ship, MV Doulos.
We are members of Operation Mobilisation (OM), an international and interdenominational mission organisation of over 5000 people working in over 100 countries throughout the world.
We serve as part of OM UK. I have worked extensively with OM in many countries throughout the world as a Bible teacher and preacher giving devotional input into teams and speaking in churches and at conventions where a speaker was required.
My link with OM dates back to around 1980, before which time I spent a short period with WEC International in three West African nations. I have ministered in more than 130 countries world-wide including about 50 visits to the Indian subcontinent.
My ministry is extremely varied and I am equally at home with children, college students and regular church congregations – giving expository Bible teaching (my number 1 passion), mission exhortation and evangelistic messages. I have visited all of OM's ships where I have been one of the main speakers in both conferences on board and churches on shore. I also speak regularly for Oak Hall Expeditions, http://www.oakhall.co.uk/, a Christian travel firm working out of the UK.
Over the years, there have been various invitations to minister in Bible schools and Colleges. Since its foundation in 1996, I have regularly visited and taught at HUB, a Bible school near Belgrade, Serbia. Other former regular commitments in the past have included teaching at a joint OM/Wycliffe missions course in Malaysia, visits to a training centre in Algeria and a Bible school in Thailand.
In 1996, I launched the UK based charity AMEN which is dedicated to supporting various Christian ministries in developing nations. AMEN currently has partners in India, Philippines, Pakistan, Nigeria, Romania, and Serbia.
Malou and I currently attend Dartford Community Church (DCC), a local church in our home town and send out a monthly update to over 2100 people, mostly by email. For hobbies I would list occasional jogging, listening to all types of music, travelling, reading and writing as particular interests. Malou enjoys gardening, needle craft, giving hospitality, painting, personal evangelism and doing creative ministry, especially mime. We have both found that, without exception, the Lord (through His people) has always supplied all our financial needs.