Malou's life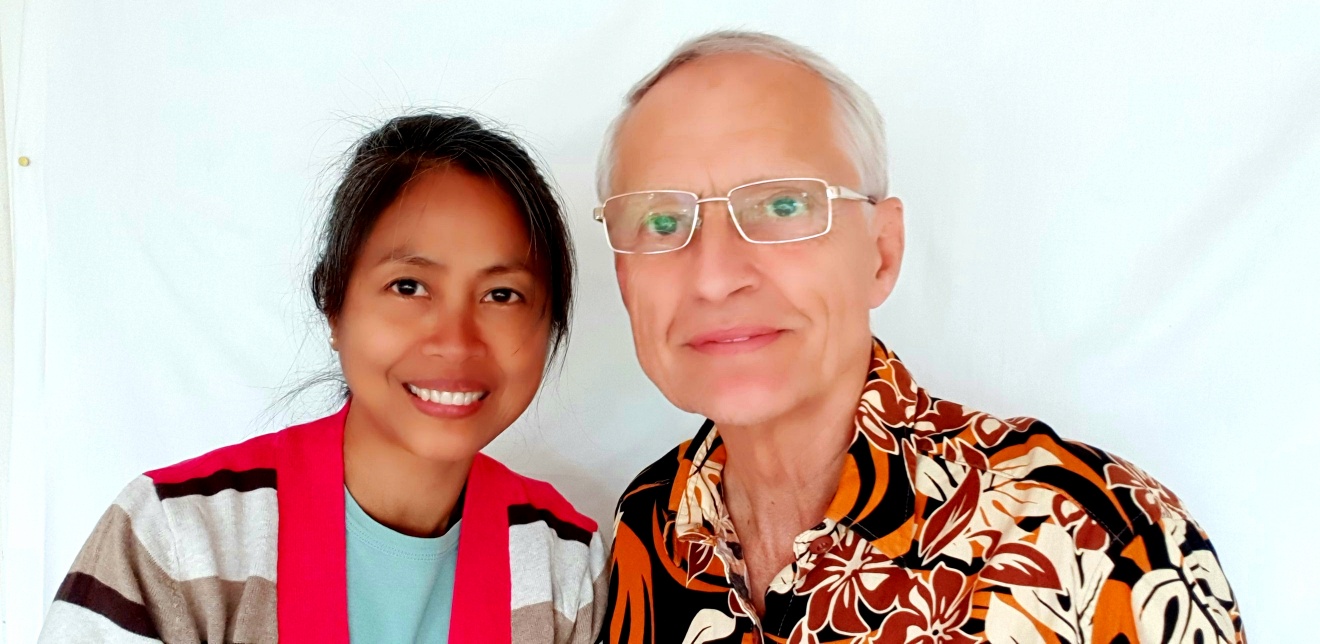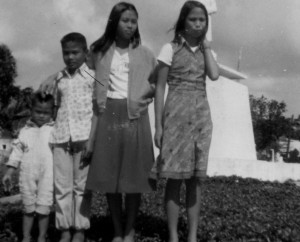 From 5 until 16 years old, I lived with my grandparents. My grandmother was often ill so my mum agreed that I could stay with them. Our house was just next door so it was not far from my family.
In Batanes, the northernmost island of the Philippines, people are very religious. My family went to church regularly, attending all the activities. As I wanted to be right with God, I felt guilty if I missed even one Roman Catholic mass.
I joined the choir and the 'children of Mary' and in the month of May, we would go from house to house with the statue of the Virgin Mary and encourage them to pray the rosary. I felt good about myself, believing that I was a better person than some of the people I knew. In the pride of my heart, I believed I was doing good.
One time, I remember asking my grandma if I would go to heaven and she said, 'no one knows and no one can be sure. However, if while on earth you committed some small sins, you may go to purgatory. If after you have died, other people are praying for you, God will have mercy and transfer you to heaven'.
So I tried to be good and made sure I did not commit any sin, but everyday I sinned, especially in my thoughts. This made me believe that it is very difficult to reach heaven. I really didn't know what the truth was. It was the big question I carried with me as I moved on to university.
I left my hometown of Basco and went to study in Nueva Ecija. In my first year, there were Methodists and Baptists around me and my brother's friends were regularly explaining what the Bible says about heaven.
One lady, who was my teacher in Chemistry, asked me if I had read the Bible, if I knew Jesus, if I had eternal life and if I knew that I could be forgiven. My honest answer was 'no' to all her questions at the same time holding on to my good works or self righteous attitude brought about by attending mass without fail. My thinking was, God's favour surely is on me for trying my best to please him. Although I agreed to read some verses in the Bible, I was still wrestling with my pride. It was Romans 3:23 ("All have sinned and fall short of the glory of God") that opened my eyes to see that I am a sinner. God showed me for the first time that Jesus died and rose again to pay for my sin. I humbled myself. This is the love of God, that i can go to heaven. It is not what i have done, but what he has done for me. He paid it all, all of my sins. My sin cannot be paid for by my own good deeds, only Jesus blood shed on the cross.
What a privilege to know that we can have eternal life and find forgiveness of our sins in Jesus. It is purely by His grace and mercy, not anything anyone has done to blot out one's sin. I repented of all the wrong things I had done and I gave Him control of my life. The growing understanding of the love of God revealed in Jesus Christ is so wonderful.
I had graduated with a BSc in biology and I found a job in the National Institute of Science and Technology in Manila. I also met some Christians and they brought me to the Alliance Church.
I joined the choir and got involved in church activities such as Bible studies and home visitation. I loved to pray and give to missions not knowing that one day God would call me to be on the mission field.
Then after 3 years in Manila, I worked in a refugee camp with World Relief Corporation. I was surprised to find it was a Christian organisation and this was where God gave me a desire to share the Good News to those from other lands. After working hours, I went along with friends running Bible clubs for 8-9 year old Vietnamese, Cambodians and Laotians. I enjoyed it very much. After 7 years in the refugee camp, the door to OM (Operation Mobilisation) opened for me and I joined Love Europe, a summer outreach. I then joined the MV Doulos for two and a half years where I met my future husband, Gareth Bolton from the UK. Now, we travel around the world to work alongside Christians in bringing the Good News of Jesus Christ.
God is so good, He is worthy of all the glory and honour. He continues to change my hard heart and is so patient and loving to one who doesn't deserve anything.
John 3:16 says, "For God so loved the world that He sent His One and Only Son, that whoever believes in Him will not perish but have everlasting life".
'Sapagkat gayon na lamang ang pagsinta ng Diyos sa sanlibutan na ibinigay niya ang kanyang bugtong na Anak, upang ang sinomang sa kaniya'y sumampalataya ay huwag mapahamak, kungdi magkaroon ng buhay na walang hanggang'. Juan 3:16