2019 November update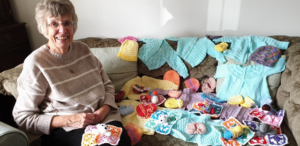 Here is our November update written in an office in Kuala Lumpur Cathedral, Malaysia. Early tomorrow morning (local time), we fly to Vientiane, the capital of Laos. Thank you for following our journey. However, if you no longer wish to receive this update, just write 'unsubscribe' in the subject box and return the email.
God bless you,
Gareth ><> Malou Bolton.
www.amentrust.co.uk
SCHEDULE
Nov 2-11 Ministry in Laos
Nov 13 Arrive in UK
Sun Nov 17 Christ Church, Banstead, Surrey (AM & PM)
Nov 18 AMEN finance meeting, Dartford
Nov 18-21 Visit Mum Bolton in Dorset
Nov 23 Fly to Belgrade, Serbia
Sun Nov 24 Church meetings, Bosnia
Nov 25-30 Meetings in Serbia
Sun Dec 1 International Christian Fellowship (ICF), Belgrade