Occasional Update No. 6 June 2021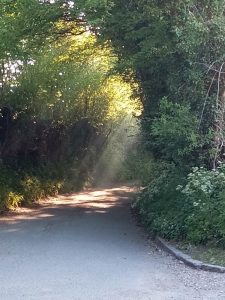 Greetings from the UK where ministry has continued via Zoom, recorded videos and occasionally, in person. Last Sunday concluded a year of weekly Zoom messages including the final part of a 30 part series entitled, 'A History of Christian Missions', available now on YouTube
After speaking at HUB's anniversary meetings in Serbia, there will be four successive 3-day Christian camps for families with disabled children. It is a unique annual event in the nation and hugely appreciated by those who attend. A large number of volunteers will join as many of the children need individual care and attention. Every day there will be an evangelistic Bible talk for the families and a devotional time for the volunteers.
As the photos below show, distribution of food and care packages continues apace, especially in India, where things are still very difficult. Donations can be made
at www.amentrust.co.uk with the assurance that 100% of what is given is used by our local partners.
We trust you are doing well and despite the difficulties, know the grace and peace of God. In His Love, Gareth & Malou Bolton
June 12           Belgrade Bible School (HUB) 25th anniversary meetings, SERBIA
June 13-28      Four camps for families with disabled children helped by Christian volunteers
Until July 8     Ten days quarantine in the UK !