2020 October update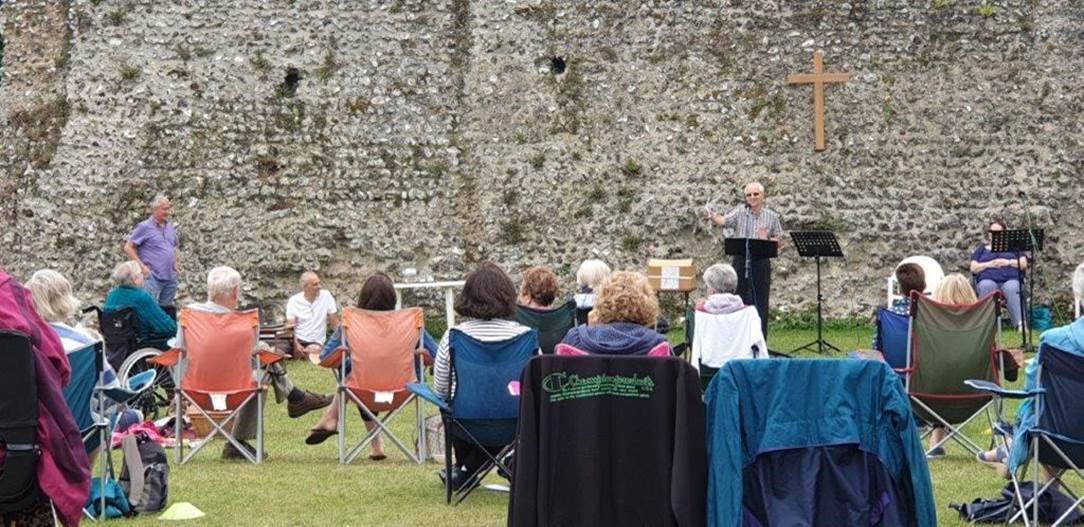 Dear Friends,
Despite the constantly fluctuating conditions different governments are imposing as a result of Coronavirus, I hope that you, like us, have discovered some positive outcomes amid the negative ones. It has been personally fulfilling to be able to speak from our home to 50 pastors in S India, to a church in Panama as well as to UK churches. Our regular Sunday Zoom Bible teaching has 20-30 joining us from different nations where since May, we have studied Ruth, Daniel & Jonah. Last Sunday, we began a series on a history of Christian mission. Email if you want the link to join 'live' or to listen to any recorded sessions.
Currently we spend half a week at home near London and half a week with my mother who lives alone in SW England – her nearest supermarket is more than 5 miles/8 kms away. She enjoys our company! Malou has appreciated the time to develop the garden, including harvesting a bumper crop of tomatoes.
It has been encouraging to find that AMEN Partners around the world continue to be involved in ministry, often in some new ways. As we are currently celebrating AMEN's 25th anniversary, we are about to mail out a special extended celebration edition (see below).
Sun Oct 4 1pm: Bible teaching: History of Missions 2 (Zoom)
Sun Oct 11 1pm: Bible teaching: History of Missions 3 (Zoom)
Sun Oct 18 1pm: Bible teaching: History of Missions 4 (Zoom)
Sun Oct 25 Ministering at a Balkan/Serbian church
Oct 26-Nov 7. Teaching 1 & II Kings and Ezekiel at HUB, nr Belgrade, Serbia
Sun Nov 1 International Christian Fellowship, Belgrade (Psalm 67)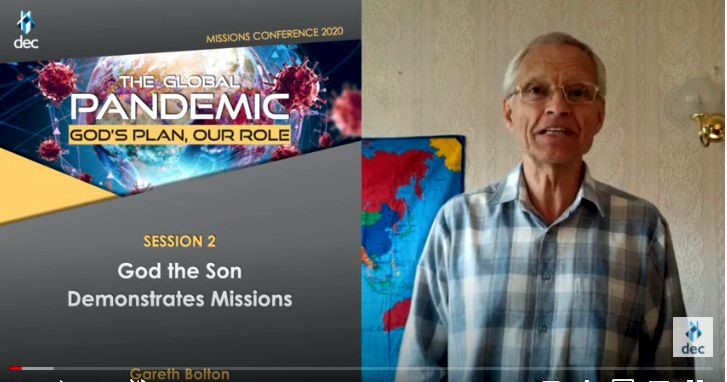 Here are talks 1, 2, 3, 4 from Davao Evangelical Church's annual Missions Conference in the Philippines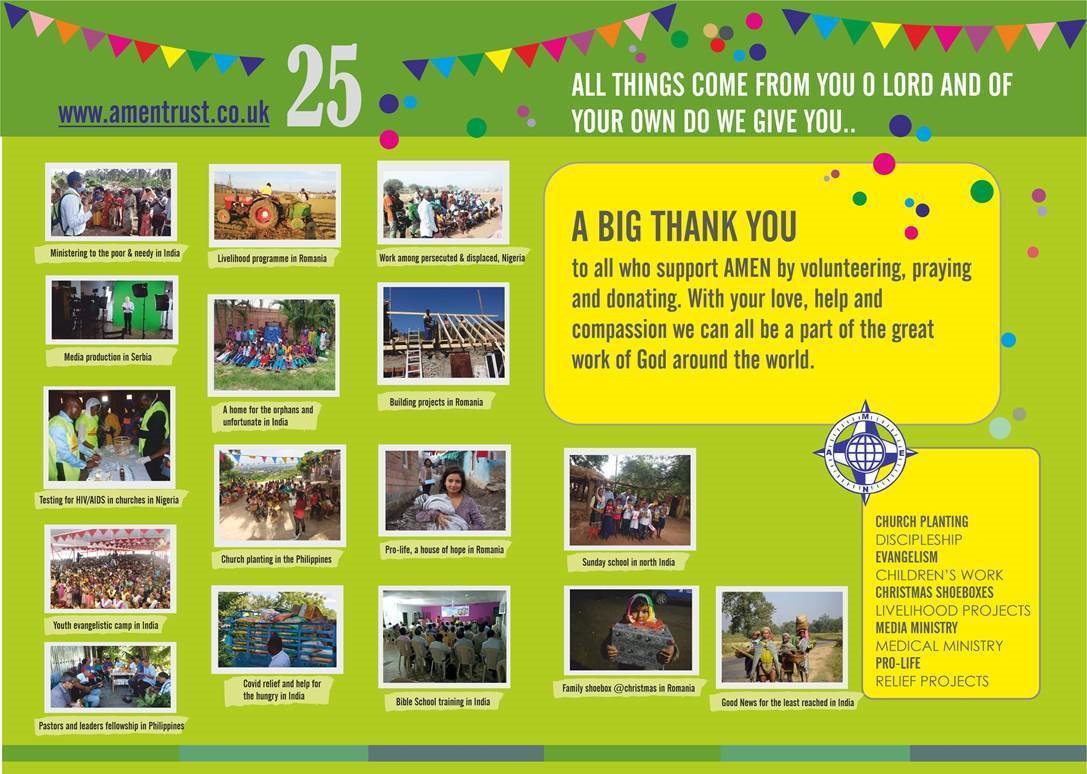 Two of the pages that will be appearing soon in our special 8 page 25th Anniversary AMEN autumn newsletter
,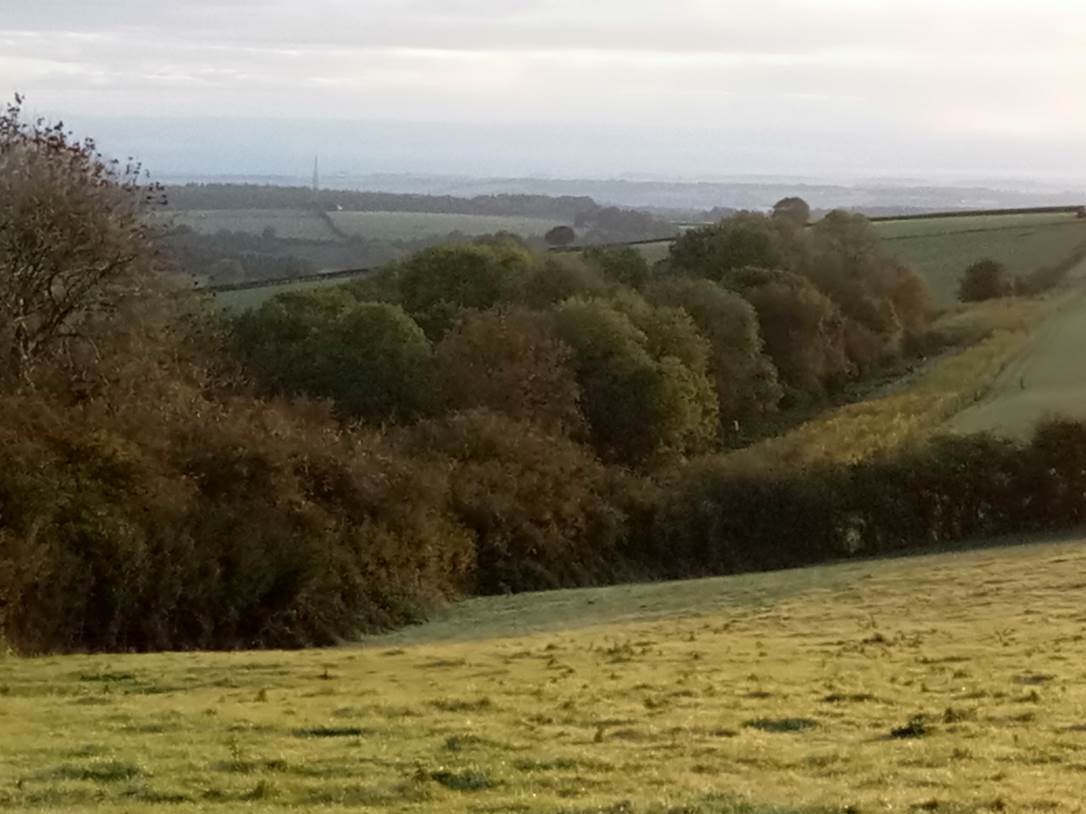 We rarely meet anyone on our walks through the inspiring Dorset fields and woods……………………..………….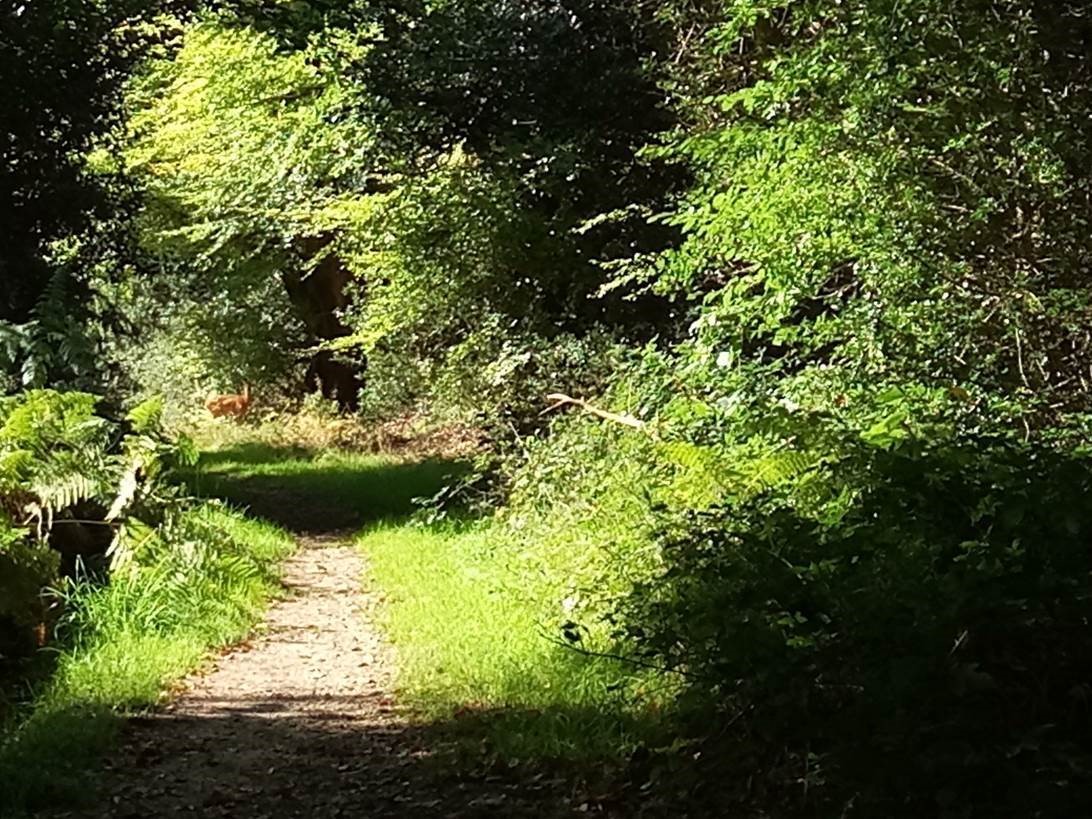 …………………………………………….….. except the occasional distant deer!
With our love and prayers,
Gareth & Malou Bolton
www.amentrust.co.uk